Creatures Workshop
Working with photos I take of creatures in nature, students learn to sense a moment.
With the click of a camera, a moment comes to you.  Look closely.  Take your time.
Now close your eyes – can you see it in your mind's eye?  Feel the moment.  Touch the stillness of the duckling's morning.
What details catch your eye?  What similes might you create?  What verbs imagine?  Remember, daydream is a verb.  So is wish. What might the ducklings be dreaming?
Wonder and ask yourself questions.  Brainstorm, and when you begin to hear your writer's voice, draft your poem.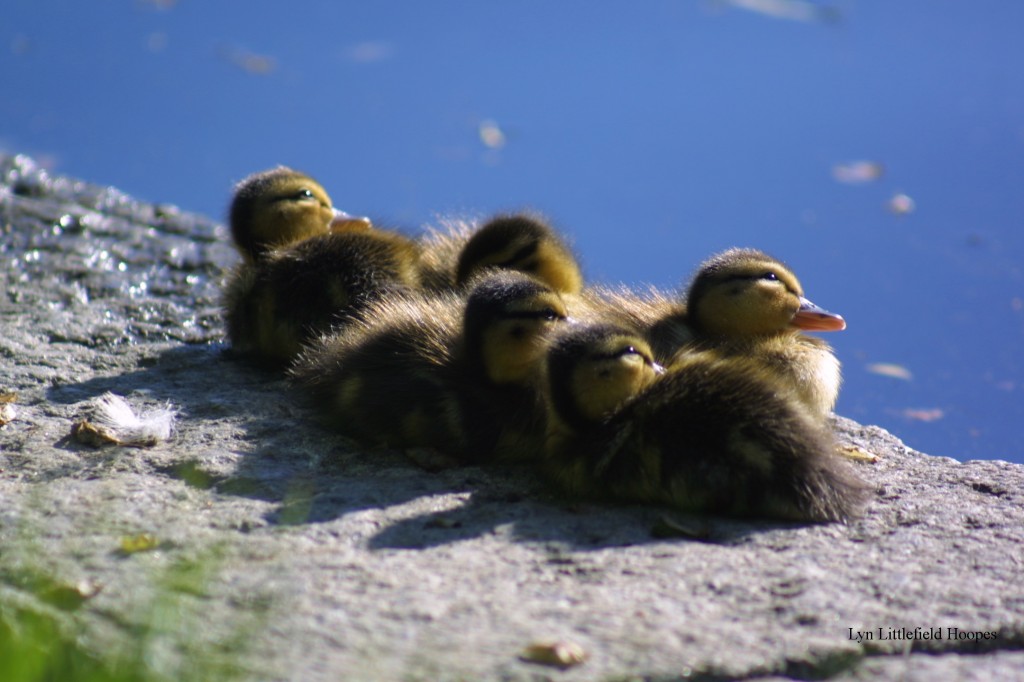 Who has woven
your nest of sunlight,
tucking you in tight?
Quilted your coverlet of quiet,
spun your halos white?
Who dreamed your peep song
all winter's night,
your whisper-warm wings,
ducklings of spring?
Lyn Littlefield Hoopes
Click on the image to read students poems