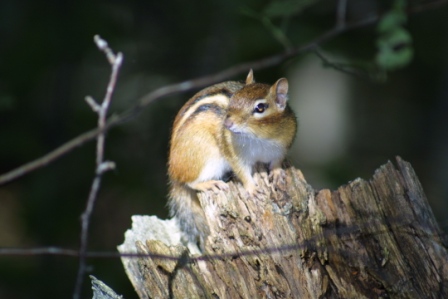 A Chipmunk's Patience
A chipmunk looking
Trying to balance
On an old tree stump
Gripping tightly to the stump
Mischief eyes all golden brown
Long brown tail
oh, hanging down.
This way
That way
This or that
Sun golden fur brightly shines
Carefully searching all day long
Berries all stuffed in its mouth
Silent, silent, very silent
Patience, chipmunk,
Your day has come.
Wait! Wait! Wait!
Oh here they come!
Claire, Grade 3